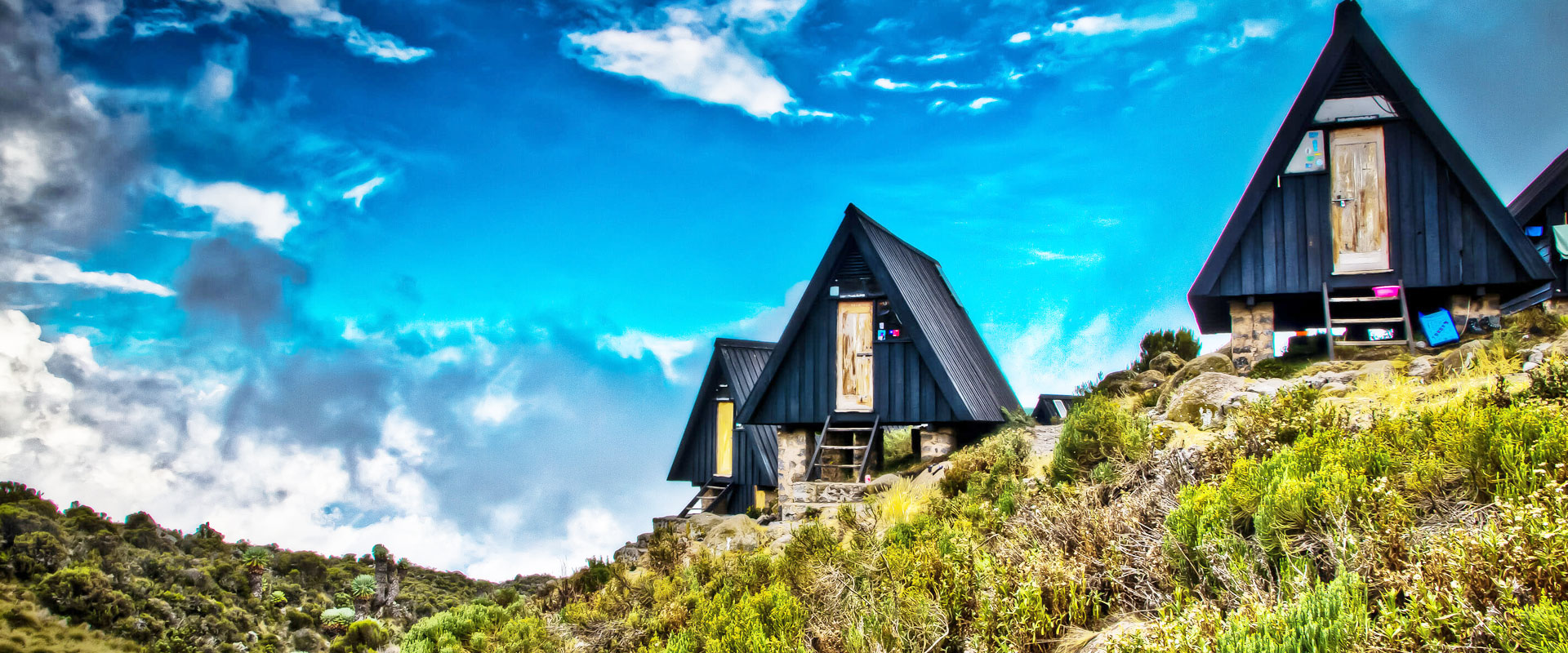 Marangu route is one of the scenic and easy routes for those tourists climbing Mount Kilimanjaro. Marangu climbing route start from Marangu village at the base of Mount Kilimanjaro. Marangu route is also known as "Coca-cola route" due to its easiest, beautiful scenic and its land escarpment.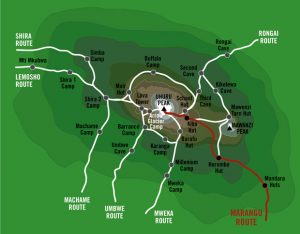 Those people climbing Mount Kilimanjaro through Marangu route feels comfortable than all other climbers using other Climbing Mount Kilimanjaro routes because Marangu route provide accommodation in huts. Been one of less breathtaking route Marangu route is one of the best route in climbing Mount Kilimanjaro and there is no technical climb when climbing Mount Kilimanjaro using Marangu route.
Marangu route start from Marangu gate to Mandara hut and proceeded to Horombo hut, Kibo hut, Gilman's point as well as Uhuru Peak which is the highest point in Africa at 5895 m. Marangu is also treated as ascending and descending route for itself and Rongai route following the same trend as ascending.
Climbing Mount Kilimanjaro using Marangu route can be done for minimum of five days and considered the less expensive route climbing Mount Kilimanjaro. The Marangu route does however offer you the option of spending an extra acclimatization day on the mountain. This extends the route to a 6-day trekking, greatly increasing your chances of success. Climbing Mount Kilimanjaro via Marangu route offers not only relative luxury of being able to sleep in huts along the entire route but also soft drinks, mineral water.
Marangu Route Itineraries