Imagine a car renting experience, all to do with travels and transport solutions without tidal waves of paperwork, without mountains of confusing jargon and protocol, without hidden payment traps – just a flat, hassle-free experience. The SAFARIMET TRAVELS, we work hard to provide you with just that.
Since its launch in 2014, The SAFARIMET TRAVELS has focused on core values such as strong customer service and excellent value for money. This successful formula has seen the Tanzania's Local Taste with International Standards-based Company grow across the Nation to become the premier locally owned vehicle Rental, Travels and Safari Company.
SAFARIMET TRAVELS' FLEET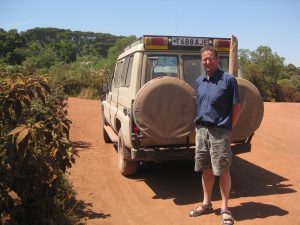 Providing market-leading standards in the field of vehicle rental services, the SAFARIMET TRAVELS offers arguably the most comprehensive line-up of any company in Tanzania. From a small car for daily rental or a fleet of buses to meet corporate requirements, customers can be confident of finding a tailor-made solution to their needs and budgets. A wide range of models, available across 15 categories of vehicles, and ranging from saloon to large buses; and goods based trucks can be found within SAFARIMET TRAVELS all-inclusive line up.
SAFARIMET TRAVELS NETWORKS
With one of the largest networks of branches and pick-up points in Tanzania, the SAFARIMET TRAVELS prides itself in offering a wide range of services that suit all business and leisure customers. The services include;
Daily and weekly rentals
Short term commercial vehicle rental
Air ticketing booking
Hotel bookings
Chauffeur drive services with uniformed, multi-lingual drivers
Busing services
24-hour service
Fleet management
SAFARIMET TRAVELS ROOTS
SAFARIMET TRAVELS is an integral part of the expanding entity, which specializes in the Safaris planning, Car Rentals, and Travels Centre among its line-up, and is headed up by professional and well experienced team leaders.
DRIVING AWAY IN YOUR CAR
Our website assists customers from far reaching countries to find vehicles to suit their requirements. Bookings can be made via simple and easy to navigate online booking system. Book your car today here
STL Rent A Car Services
At STL Rent A Car we have dedicated our time to your driving wants and needs. Whatever the occasion, be assured that there is a range of carefully tailored services for you to choose from.
Daily and Weekly Rentals
Select from our wide range of affordable vehicles and we'll provide you with fast, flexible options for your pocket and purpose. All our rental services are personalized and tailored depending on your exact needs, with special corporate rates, weekend packages and commercial vehicle rentals.
Short – Long Term Lease (1 month to 1 Year)
Why commit to a lifetime with one vehicle when you can have the option of driving a different car every year? If your needs are personal or corporate, you can take advantage of our short and long term lease options.
STL Rent A Car provides you with flexible and convenient possibilities:
Fixed monthly payment
Road worthy vehicles
Free maintenance and replacement vehicles
No finance or hidden costs
Commercial vehicle rental
Dedicated lease coordinators
Full comprehensive insurance
Fleet Management
If your needs extend into full fleet management, we've got you covered. At STL Rent A Car, our experts are ready to provide you and your business with tailored support to meet your transportation needs through quality, time and cost effective solutions.
Chauffeur Services
We will even drive you! Our Personal Driver service provides you with the added perk of being driven by a well-groomed, multilingual professional chauffeur. You can count on our drivers to provide you with quality service anytime, anywhere in Tanzania.
Bus Rentals
Heighten your group travel experience with our reliable, customized group transportation solutions. This service combines experienced drivers with STL Rent A Car's modern fleet of buses to ensure a safe and hassle-free trip.
More services from the SAFARIMET TRAVELS
24-hour service
Online reservation facility
Airport transfers
Baby car seats
Staff transportation solutions
Goods transportations
All vehicles are fitted with regulatory cards